Pro Specie Rara (PSR) is Switzerland's seed savers exchange. Unlike the American Seed Savers Exchange, PSR focuses solely on Swiss heirloom varieties: in order for a seed to be accepted into the PSR collection, it should have been grown in Switzerland for at least thirty years. For this reason, there are PSR listed Swiss heirloom Chioggia beets and many types of "French beans." Traditional Swiss agriculture (and gardening) was heavily influenced by its neighboring countries (Germany, Austria, Italy, and France), as was the language, so the Pro Specie Rara inventory is quite varied. In addition to the vegetable varieties, PSR also promotes the stewardship of traditional animals and fruits. To date, 25 breeds of rare animals and dozens of fruits are promoted through the organization.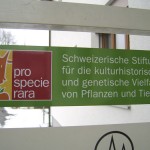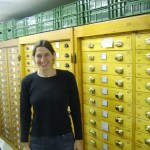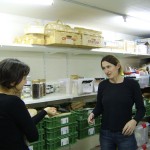 Right to left: PSR; Marianna Serena Seeds project leader; The Seed Vault

Pro Specie Rara is 25 years old in 2007, and at the peak of their acquisitions they obtained hundreds of heirloom varieties each year — seven or eight years ago they acquired 100 – 200 new sorts per year. The past few years, though, fewer and fewer varieties have been submitted, and in 2006 they only received 20 new accessions. Marianna Serena, who manages the seed collection, said she feels good about the quantity of seeds they have, adding that the organization is about at the limit of what they can care for. Pro Specie Rara doesn't have its own gardens like some other Seed Savers organizations — they are more of a networking and marketing hub for old varieties.

PSR recruits gardeners to adopt heirloom varieties for seed production and provides a network for home gardeners to exchange these heirloom seeds with each other. These 300 seed-producing members, called "actives" are the seed guardians for one to forty varieties. All of the seeds exchanged through Pro Specie Rara go directly through the gardeners/growers, and in no small way contributes to the building of a larger seed oriented community.
PSR has also succeeded in expanding their stewardship of the heirloom vegetable varieties in two unique ways. They contract growers and seed companies to grow out the heirloom seed and offer it commercially. Gardeners can purchase PSR varieties through at least three different seed companies.
Not content to let only the home gardeners enjoy the heirloom fruits and vegetables, PSR joined forces with the second largest grocery chain in the country, the COOP (not truly a co-op). In 1999 the COOP began offering organically grown PSR varieties in its produce section. Since then people throughout the country have been able to buy seasonal heirloom tomatoes, carrots, beets, salad greens, and more at their local supermarket. This tactic has been especially helpful, as it has brought several varieties of rare food plants back from obscurity and onto people's plates.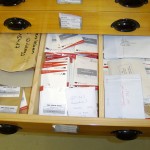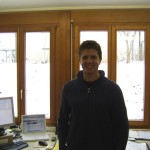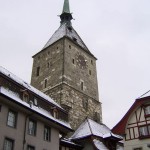 Right to left: Rare Seeds; Philipp Holzherr marketing project leader; Beautiful Switzerland.

Of the 1,670 acquisitions that PSR has obtained over the years, about 1150 – 1250 are individual varieties that are still maintained in the collection. Of those 1150+ varieties, about 350 are available in the Pro Specie Rara Sortenfinder (their catalog), and another 800-900 are only available in small quantities and are for multiplication purposes only. If the organization can find more "actives" they may be able to offer more of these varieties in the future.
In addition to being somewhat of an heirloom vegetable clearing-house/marketing center, PSR educates folks as to how to save their own seed. People must commit to attending three one-day seminars during a growing season, and up to 80 people can sign up each year. Over the past several years, the demand for seed saving knowledge has grown quite quickly, and now there is a one to two-year waiting list for the course. The folks at PSR would of course love to share seed saving knowledge with everyone that is interested, but time and resource constraints prevent them from doing so.
We found something similar to be the case with everyone we spoke to that educates people in regards to seed saving: interest has been growing faster than ever before, and educators are unable to meet demand. For anyone out there that wants this knowledge but can't find anyone who has it to share, check out Suzanne Ashworth's Seed to Seed, or Back Garden Seed Saving by Sue Stickland.